401(k)/DC Plans
Your partner in delivering a better retirement journey
At Conrad Siegel, it's about the experience we deliver to our clients and participants. We have relentless passion to provide the best possible solutions for you. Through clear, concise, & personal communications, we make the administration of your plan easy so you can focus on your business.
401(k)/DC services include:
Plan design consulting
Recordkeeping
Compliance Services
Easy payroll process—360° payroll integration
Administrative processing—loans, withdrawals, distributions
Fulfillment Services—for all required Plan Notices
Local and centralized call center
Website access
Financial wellness tools
Pooled Employer Plans – Central PA 401(k)
Engaged with employees to help them get the most out of their benefits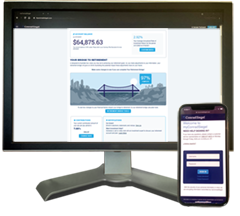 Web site and mobile app
You can access our client website anytime to gain full access to your account. Our retirement bridge is designed to educate participants on how prepared they are for retirement.
Financial Wellness
We offer financial wellness tools that help your employees setup a budget, and get out of debt. Together, we'll addresses the most common financial challenges that employees face.
Employee Education
We put ourselves in the shoes of the plan sponsor to understand the best ways to involve employees in their plan. We'll provide employee meetings in a group setting or one-on-one.
Seamless transition process
We take a hands-on approach to minimize the administrative burden on your benefits staff. A dedicated transition team works with you to ensure a smooth transition and provide you status updates along the way. As we begin transitioning, our team takes care of all the details to distribute the blackout notice to your employees, and working with your current provider to transfer participant data to the new plan. After we complete the conversion, we provide follow-up support and deliver new access information to all participants.
Unparalleled plan service you can count on
We've earned an industry-leading Net Promoter Score of 94 – far outpacing others in the defined contribution recordkeeping space.
Questions? Let us help you simplify the complex!
Clarity
We provide clarity like no other. Our goal is to tell you what you need to know, why you need to know it and what you need to do about it. This clarity carries through everything that we do.
Support
You'll always have a partner by your side. This support can be seen through all we do for you and your employees, making you feel like our only client.
Custom Solutions
You and your plan won't be forced into a box. We are flexible and adaptable to develop a retirement plan that meets your needs, no matter the size or complexity.
Efficiency
We're here to help. Let us do the heavy lifting when it comes to the administration and compliance of your retirement plan so you can focus on running your business.
Simplicity
We make it easy for your participants to be on the right path. Our employee education is direct and to the point. Successful outcomes are a result of clear, easy choices.
Attention
You'll have a main point of contact so you'll always know who to contact. And they're supported by a team of experts from a consultant to our call center, all under one roof.
A 401(k) conversion in a flash
Eurofins needed to convert their 401(k) plan for approximately 1,500 employees in less than two weeks. Transitions of this size and complexity can typically take up to three months. Conrad Siegel partnered with Eurofins to achieve their goals while fostering a seamless transition for employees.
"What I've enjoyed the most about working with Conrad Siegel is their enthusiasm. Every time I pick up the phone and feel like I'm throwing a new challenge their way, it is not a problem. They are enthusiastic, they are creative, and they are very committed to meeting our needs regardless of the turnaround times, regardless of the size, and regardless of whether it is something they have handled before or not. They come up with a solution for us. They have been a great partner."

Margaret Stoltzfus, VP of Human Resources, Eurofins
Top Education Tools
2018 Eddy Awards
Pensions & Investments
Best in Retirement
2015 IMPACT Award™
Charles Schwab & Co., Inc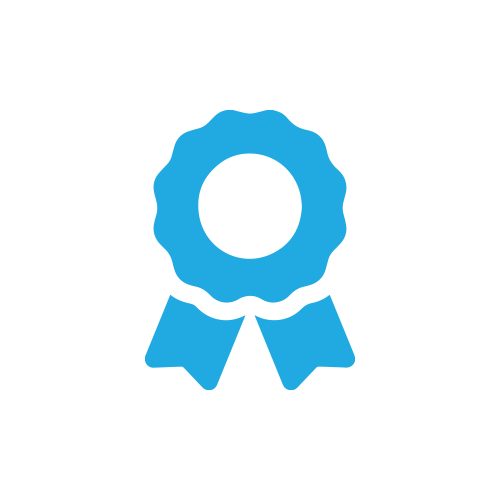 Nationally Recognized
2018 Signature Awards
Plan Sponsor Council of America
*Certain awards, rankings, and designations are for the recordkeeping entity of Conrad Siegel. Award criteria can be found at: https://conradsiegel.com/csia-disclosure/All investment advisory services and fiduciary services are provided through Conrad Siegel Investment Advisors, Inc. ("CSIA"), a fee-for-service investment adviser registered with the U.S. Securities and Exchange Commission with its principal place of business in the Commonwealth of Pennsylvania. CSIA operates in a fiduciary capacity for its clients. Investing in securities involves the potential for gains and the risk of loss and past performance may not be indicative of future results. Any testimonials do not refer, directly or indirectly, to CSIA or its investment advice, analysis or other advisory services. CSIA and its representatives are in compliance with the current notice filing registration requirements imposed upon registered investment advisors by those states in which CSIA maintains clients. CSIA may only transact business in those states in which it is noticed filed, or qualifies for an exemption or exclusion from notice filing requirements. Any subsequent, direct communication by CSIA with a prospective client shall be conducted by a representative that is either registered or qualifies for an exemption or exclusion from registration in the state where the prospective client resides. For information pertaining to the registration status of CSIA, please contact CSIA or refer to the Investment Adviser Public Disclosure web site (www.adviserinfo.sec.gov For additional information about CSIA, please refer to the Firm's disclosure documents, the current versions of which are available on the SEC's Investment Adviser Public Disclosure website (www.adviserinfo.sec.gov) and may also be made available upon request.